FLEXIBLE
EXPANDABLE
MODULAR
Our new M-View monitor wall is an extruded aluminum wall completely modular for your control room. Our proprietary patent-pending, quick-release bracket makes adjusting and reconfiguring control room monitors fast and easy.
The stock monitor is fabricated from lightweight, high-strength extruded aluminum with a black anodized finish.
M-View can support any size flat-panel monitor.
It can be configured as an inline, concave or convex mounting solution.
GLOBAL LEADERS IN CONSOLE DESIGN
From concept to manufacturing, Winsted engineers product designs that consider the application and the user. Whether mission-critical applications or basic operator needs, we offer unmatched control room consoles, accessories and custom solutions for any size, space and situation.
M-VIEW CABLE MANAGEMENT
Multiple raceway channels are available for wire management.
M-VIEW MODULAR EXPANDABLE
The M-View can be expanded and reconfigured based on your changing needs.
M-VIEW OPTIONAL FILLER PANEL
Complete your M-View with custom filler panels, available in a variety of colors and materials.
M-VIEW QUICK RELEASE BRACKET
Our quick-release bracket makes adjusting and reconfiguring your monitors fast and easy.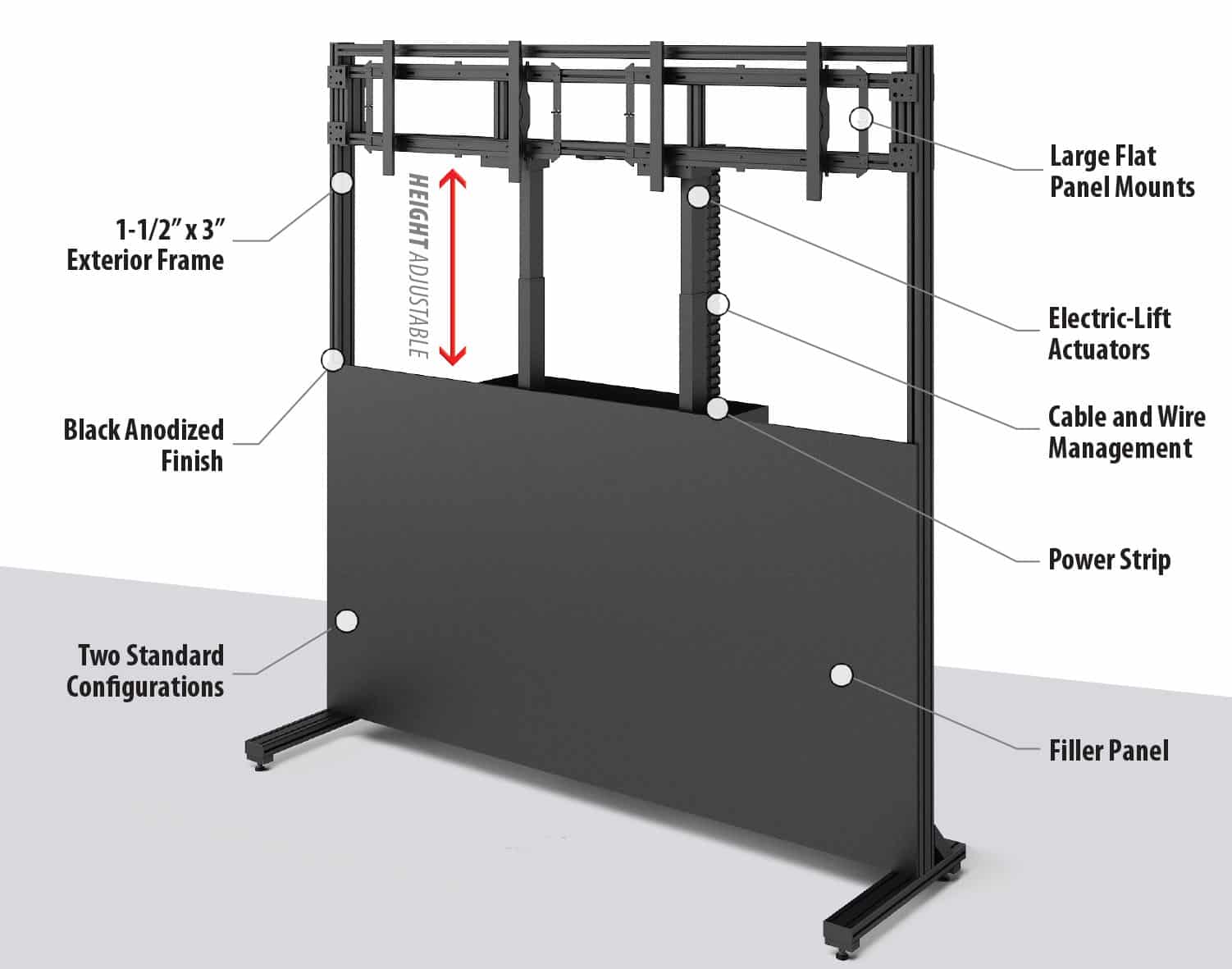 EASY ACCESS TO
WINSTED RESOURCES