Built on the same foundation as our award-winning Sight-Line consoles, Slat-Wall consoles offer an element of private, personal space in your control room.
 
Includes a 15″ tall slat wall constructed with high quality extruded 6105-T5 aluminum.
Featuring a smooth, black anodized finish.
Slat-Wall works with a variety of available monitor mounts and accessories.
GLOBAL LEADERS IN CONSOLE DESIGN
From concept to manufacturing, Winsted engineers product designs that consider the application and the user. Whether mission-critical applications or basic operator needs, we offer unmatched control room consoles, accessories and custom solutions for any size, space and situation.
SLAT-WALL MOUNTING SYSTEM
With several monitor mounts to choose from, there are virtually an infinite number of ways to configure and support your monitors.
SLAT-WALL CABLE MANAGEMENT
All Prestige consoles feature convenient cable management solutions that are easily accessible.
SLAT-WALL DATA POWER
Openings for a universal data mounting plate duplex power are conveniently located at the back of the work surface.
SLAT-WALL MULTI-PURPOSE DOORS
Double-panel doors are extra-sturdy to support a CPU shelf or file/storage bin for convenient swing-out access.
LAMINATE WITH SAFEGUARD
Durable high-pressure plastic laminate surface
Available in a wide variety of colors and patterns
Optional textures and gloss levels available
Laminate is bonded to 1-1/8" thick MDF core
Easy to clean and maintain
Safeguard Edge provides exceptional durability
ENDURANCE PLUS
Protective bumper on the front edge for improved durability
Ability to produce multidimensional profiles for comfortable edges
Easy to clean with soap and water
Reduces visible seams
Safeguard Edge provides exceptional durability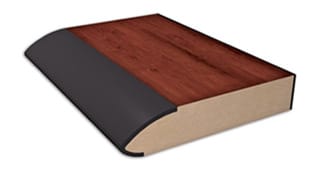 COMFORT EDGE
Permanently bonded black urethane creates a long-lasting, water-tight seam with a smooth finish
Ergonomic profile provides comfort and reduces the risk of injury from sharp edges
Antibacterial and antifungal additives promote a healthy work environment
UV-resistant urethane will not change color or deteriorate over time
Suitable for the most demanding 24/7 control room operations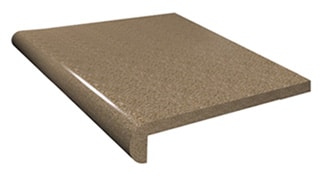 CORIAN
Easy to clean and stain-resistant because liquid cannot penetrate the surface
Durability and renewability with common abrasive cleaners reduce the need for replacement, which makes Corian inherently environmentally friendly
Joints are unobtrusive and impermeable with a seamless appearance
Colors and patterns penetrate through the surface and cannot wear away
Inert, nontoxic, chemically unreactive, hypoallergenic and fire-resistant
Hygienic, nonporous surface
EASY ACCESS TO
WINSTED RESOURCES